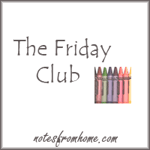 Friday club question, why do you live where you live, and it's a good one.
We didn't come here to stay. We retreated from the world, from an awful, awful year and came here to rest a while until we gathered ourselves together and could find the energy to start again. The plan was that we'd live in this house, which had been Tim's dad's house, until we sold our own house, then we'd sell this one too, and buy somewhere nice somewhere more convenient.
But we arrived, and then discovered that I was pregnant, and time just sort of stretched out and we're still here.
It would be difficult to find a place as convenient as this. We've library, little shops, bigger shops, beach, woodland and leisure centre all within walking distance. There's a train station, you can be in London in around two hours. The only real drawback is that no one is ever passing – there's no where further to be going iyswim. And we're a long way from pretty much everyone I'm related to, or the kids grew up knowing.
The house is a bit small for five of us, but again, it's difficult to imagine how we could find anywhere quite so convenient. So it looks like we'll be staying, for a while at least 😉
Here are the other entries in this carnival:
Isil at Smiling Like Sunshine tells us Home is where the heart is.
Jules at I Need Curtains for the Window In My Head posts Why Do I Live Where I Do?
South of the River Mum writes about Bringing up children in London.
Scribbling Mum explains why she lives where she does.
Jacq from Mymumdom posts about why she lives in London.
Rachel at Midlife Singlemum tells us Why she lives in Israel.
Kelly at Domestic Goddesque tells us about Wonderful, wonderful Bromley, and why I live there.
Bibsey Mama gives us 7 reasons to live in Spain in Cool Espa«Ða.
Helen at Cheeky Wipes tells us There's Always a Compromise.
Jenny at The Gingerbread House tells us about her home in Our house.
Cass at The Diary of a Frugal Family tells us Home is Where The Heart Is.
Emma at MummyMummyMum tells us about where she lives.
Cara at Freckles Family posts Where I Call Home.
Merry at Patch of Puddles writes Why I Live Where I Live.
Pure Lanzarote tell us the reasons for their choice in Why live in Lanzarote?
Ella at Notes From Home explains her choices in Why we live where we do.