In conjunction with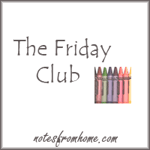 , I decided it was time I finally bleated, like Heather tagged me to do.
#toomuchtv Been away from home with a week without tv, I don't have a clue what any of you are talking about. Oh, and I never listen to non-music radio, so why should I care what happened to Nigel. Wasn't that song anyway?
#hashtagscharactersshouldbefree I want twitter to stop counting them. Come on, you know it makes sense. 140 characters and then whatever else goes on.
#newtwitter. #justsayno. #youknowitmakessense
#sarcasmemoticon why isn't there one? And why don't I let rip on twitter occasionally? Where did this nice me come from? I miss the old sarcastic me. But don't worry, I'd still give hugs too.
#andnowthebabysawake sadly, not a euphemism, I'm off to feed the babe.
Here are the other entries in this Twitter Carnival:
Nova at Cherished By Me posts Tweet Tweet
Hayley at Simply Hayley posts Twitter :: Tips to stay safe!
Heather at SAHM Loving It posts Twitter World – The Extended Friday Follow #ff
Cass at The Diary of a Frugal Family posts Twitterholics Anonymous….
Ghostwritermummy posts Twitter
Kelly from Domestic Goddesque posts The Twitterverse
Maggy at Red Ted Art posts Nothing To Do with Anything and Everything.
Ella at Notes From Home posts her Twitter for Beginners – 5 tips to getting started.