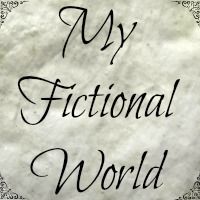 I've been tagged by Jocelyn at The Reading Residence to tell you all about my fictional world. I can't resist a book related meme, and although I have read a book this week, it's one that I'm going to be blogging about as part of a book tour, so I thought this would make an ideal Read52 post. If you'd like to be tagged, yell and I'll happily put you in – I hate putting people on the spot though, so while I'll find a couple of people to mention, I won't be heartbroken if you don't do it!
What were your favourite reads from your childhood?
Mr Galliano's Circus, which I read and reread, but skipped the chapter with the crash in it so often I'd forgotten it was in there. Secret Island – the number of times that I planned to run away. Wizard of Earthsea – probably my first introduction to fantasy, and what a great one to start with! Wrinkle in Time – is that fantasy? SF? Dystopia? Setting the scene for the type of books that I love now though.
There are always those books that defined your teen reads and stay with you – what were yours?
Probably the Pennington Trilogy by KMPeyton, all the Chalet school books I could get my hands on, Homecoming and Dicey's song, and Lord of the Rings. Eclectic, right? Ooh, ooh and the Saint books. I was even a paid up member of the fan club with a badge and everything.
Who are your favourite authors currently?
Aargh! That's hard. I'm loving a lot of YA dystopian at the moment – Emma Pass, Teri Terry. And SF – can't wait to get my hands on the third Earth Girl book from Janet Edwards. I'm also going to mention Rachael Lucas and Imogen Howson, because it's so majorly cool to have actual friends who are actual real live published authors. (I knew them before they were famous 😉 )
Which 3 genres do you gravitate towards most often?
SFF (which I'm going to claim includes YA dystopian, so as to give myself an extra genre 😉 ), crime/ mystery, books about life/romance/stuff. (The kind of thing that is often called chicklit, but quite frankly I think that's an awful term, and I'm not going to use it.)
Can you choose your top titles from each of those genres?
Aargh.
Um. Anything I've already mentioned, obviously.
For SFF, anything by Ursula K Le Guin and Lois McMaster Bujold. Also the Old Man's war series by John Scalzi and Little brother by Cory Doctorow.
Crime – I did love Agatha Christie but it's been years since I've read any. Ditto Dalziel and Pasco. I sort of want to put Tanya Byrne's Follow me Down into this category, although I think it's more often labelled YA. It's both though, really.
Stories about life/love/romance: 100 pieces of me (love it!), anything by Jennifer E Smith (again, probably labelled YA romance.)
And your least favourite genres?
Horror. Can't abide it. Have read some Stephen King and James Herbert, and I get very cross if anything marketed as SF turns out to be horror. Hunger games comes close to crossing the boundary in some ways.
Of the many, many fictional and fantastical worlds, where would you most like to visit?
I'd love to visit Taan. The warriors of Taan, by Louise Lawrence is an absolutely marvellous world where women are no longer second class citizens, there's much more of a balance to it. Or I'd like to pop to the San Francisco of Starhawk's Fifth Sacred thing.
Everyone loves a villain, right?! Who would make your favourites list?
Snape. Although is he really a villain? I think he isn't, but he's wonderfully evil alongside his heroism if that makes any sense.
Share the books that have had you sobbing?
Signs of Life. Lots of children's read alouds. The fault in our stars. (You have been warned. Don't let it stop you reading it!)
And let's end on a high! Which books leave a smile on your face, and maybe elicit a few laughs?!
I don't go in for much humour to be honest, but I like feel good romance, like Jennifer E Smith's statistical probability of love at first sight. Oh, and Terry Pratchett's Discworld books can make me giggle.
Jocelyn finishes with: So that's a bit about my reading preferences, now I'd love to hear yours. As well as being nosy and wanting to know, this meme will also give me a reading bucket list, that I'll keep over on Pinterest. I trust your literary recommendations, like to try new genres and books, so if you're telling me you loved it, I'll give it a try!
Likewise, I'd love to hear what you love, and one of the ways you can tell me is by sticking your reading posts in my lovely Read52 linky below. This isn't only for people who've challenged themselves to 52 books in a year, any reading will do, though obviously if you are doing my Read 52 and would like the badge I'd be very happy for you to grab it from the challenge page. Alternatively, if you'd like to do this meme, I'd love to hear your answers to the questions 🙂
Tagging: no one until they tell me they want to be tagged!
ETA as requested tagging Nickie from I am typecast and Becky from Lakes Single Mum
(I'd love to hear from Child led chaos, Edds not dead and mamacrow amongst others….)
Here's Katherine's post., one from Mamacrow and Eddsnotdead