It's the thing, as a new parent, you don't expect. You have your adorable little bundle of joy, beautiful, soft, cuddly, with that gorgeous new born baby smell….and then they fill their first nappy.
What *is* that stuff? It's black and sticky, tar like and utterly utterly foul! It's like nothing you've ever seen before, murder to get off that delicate little bottom, and woe betide you let anything fabric touch it. Best argument against cloth nappies in the first week I've ever heard of.
It's called meconium and is almost enough to put you off babies – certainly put t'other half off nappies – but sadly, it's way too late to back out now. Every other major expenditure in your life comes with a money back guarantee, but not babies. Plus, once they're out, it's impossible to work out how they fitted, and the idea of returning them makes your eyes water 😉
But, a day or two of milk and all starts to clear through. Instead, if you're breastfeeding, you've got the liquid gold – bright (and I mean bright!) yellow runny, and smells oddly sweet, not nearly as unpleasant as you'd expect. Only real problem with it is the quantity. Which tends to be large. Some babies withhold for days, and apparently that's fine, but you've got to worry about what happens when they finally cut loose. In our house it's known as a Tesco nappy in honour of a friend whose offspring cut loose on a shopping trip when she didn't have a full change back. Fortunately, as she was in tesco at the time, she could buy a change of clothing – required as the (disposable) nappy had singularly failed to hold it in (no elastication at the back) and it even came out of the sleeve holes. And it stains! Mustard stains on clothes (I recommend Vanish, though sadly this isn't a sponsored post, by Tesco or Vanish, though if either wish to get in touch….)
Yes, poo. Parents live and die by the stuff. Couple of days without and you're rubbing tummies, pacing up and down, considering orange juice. Eat something weird while breastfeeding and a while later you are seeing it places you didn't expect – you never knew that your diet could have such an effect on someone elses. And once they start weaning, well. It's disheartening to see how ineffective a baby digestive system is!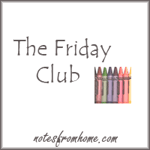 But we're all fascinated, and we all talk about it. Looking forward to seeing what everyone else has said, inspired by Ella's carnival of poop.