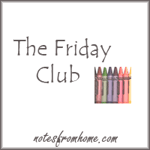 I have a 7 year old boy. I work very hard to get him to behave in what I would refer to as a civilised manner, paying attention to ppl around him and respecting their rights to a peaceful and pleasant life. So for example, if I go to a cafe with him, I expect him to sit quietly and talk to me, or read a book, or play on a ds.
I don't expect him to clamber up a set of stairs, take off his shoes, and drop them over a banister into the cafe area.
And yet this is the behaviour that he sees from other boys week after week in our local leisure centre cafe during swimming lessons, other boys his age or older, and it appears to be tolerated by their parents who are busy chatting, tapping on their phones and drinking coffee. Am I being unnecessarily harsh? Is dropping your shoes on ppl's heads a rite of passage my son requires? Should I stop channeling my mother?
"Just because everyone else is doing it doesn't mean you can. You're not everyone else. If everyone else jumped off a bridge would you do it too?" (Aargh. One of the hundreds of things I swore I would never say that comes tripping out of my mouth way too easily!)
Be grateful for some feedback on this one. How would you handle it?
Here are the other entries in this parenting tips carnival:
Nova at Cherished by Me shares her tips in Encouraging Children to Read.
Gemma at HelloitsGemma's Blog gives us her working mum tips in This working Mummy's guide to life.
Maggy at Red Ted Art shows us how Baby Can Draw!
Chris at Thinly Spread gives us her Secret to Relaxed Parenting.
Cass at The Diary of a Frugal Family shows us how she teaches her children about other countries and cultures whilst having fun in America Day.
Helen at Cheeky Wipes gives us her tips in Fussy Eating.
Mummy Beadzoid gives us some Parenting tips for the NICU/SCBU parent.
Kelly at Domestic Goddesque shares her advice in Terrible Twos: tips for dealing with tantrums?
Ella at Notes From Home gives us her tip for encouraging children to tidy up at the end of the day.
Tiddlyompompom shares her weaning tips in her oh so helpful guide to weaning.
Mymumdom shares her tips in Parenting Tips (Me Over The Edge).
SouthoftheRiverMum tells us her plans to set up a Reward System at Home.
Not so single mum at Diary of a Not So Single Mum shares her advice on doing what you feel is best for your child and your family.
Bod for Tea shares her advice on finding a 'helper' to encourage your child to do things they don't really like doing in Bunny says.
Hayley at Simply Hayley tells us about Hugs and Love.
Make Do Mum shares her stickability scale in Know Your Enemy.
Blue Sky at Looking for Blue Sky gives us some teenage tips while Merry at Patch of Puddles confesses if you are right you are almost certainly wrong.